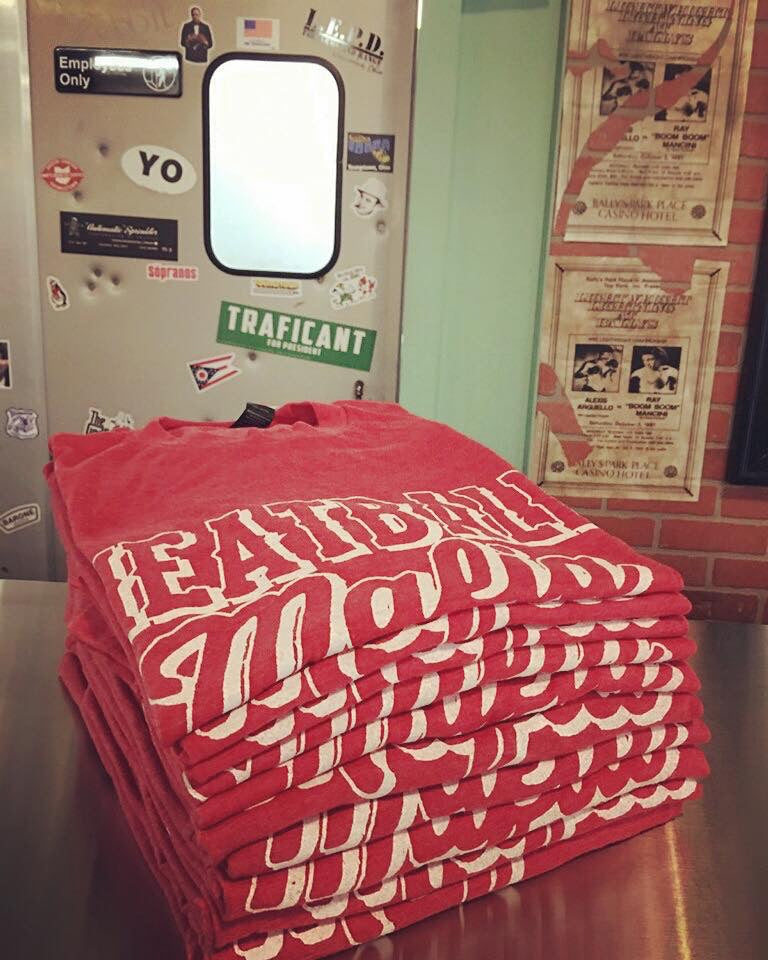 Meatball Mafia® Logo Tee
The Meatball Mafia is a Meatball and Pizza shop in Columbus, Ohio (Old Hilliard). Sales go to the Meatball Mafia, so you get to do a 2020 solid and help a restaurant business!
Shipping Included in online price. In store pricing is $25! 
Tee Details: 
Silk Screened Graphic 
65/35 Poly Cotton Blend 
Super Soft!